Leggero con due ruote e stabile con quattro ruote
#FlexibleThree
è finalmente arrivato!
Scheda Tecnica
Max. power: 8.0kW @ 9100 rpm

Max. torque: 25 Nm @ 0-2,250rpm

Max. safe speed: 82 km/h

0~50km/h acceleration: 9.0 sec

Max. Power: 16.0 kW @ 7500 rpm

Climb capability 1:30% (17°): 37 km/h


Motor: Aluminum alloy permanent magnet synchronous motor

Motor driver: Permanent magnet synchronous motor controller

Cooling system: Air-cooled

Battery connector: Battery port

Transmission: Gearbox transmission with parking brake lock mechanism

Final drive system:Double rear shafts power output with differential gear

Drive mode: Smart / Normal / Sport mode

Throttle control: Electronic

Reverse control: Electronic reverse button


Frame: Steel tube

Front suspension: Telescope

Rear Suspension: Unit swing arm

Front brake: 220mm hydraulic disc

Rear Brake:Dual 172mm hydraulic disc

Tilting mechanism:40 deg., with tilting lock (mechanical)

Combined brake:CBS, Combined brake system (with failure mode)

Parking device:Mechanical brake lock on rear gear box

Front Tire:100/90/12

Rear Tire:100/90/10

L x W x H: With rear mirror: 1913 x 725.5 x 1273 mm

Seat Height: 745 mm

Ground Clearance: 85 mm

Wheelbase: 1360 mm
Rack capacity: 5 kg

Cargo bed capacity: 60~80 kg

Battery voltage: 103.4 (2 modules in series, MOS control)

Battery capacity: 27.6 Ah

Battery dimension: 168 x 270 x 311 mm

Max. discharge current: 0.3C

Waterproof rating: IPX7

Operating temperature:-20~55 ℃

Charging & discharging path:Single Channel

Charger type: 10% (11°): On-Board charger

Input voltage: 110V/220V (AC)

Max. power output: 1500 W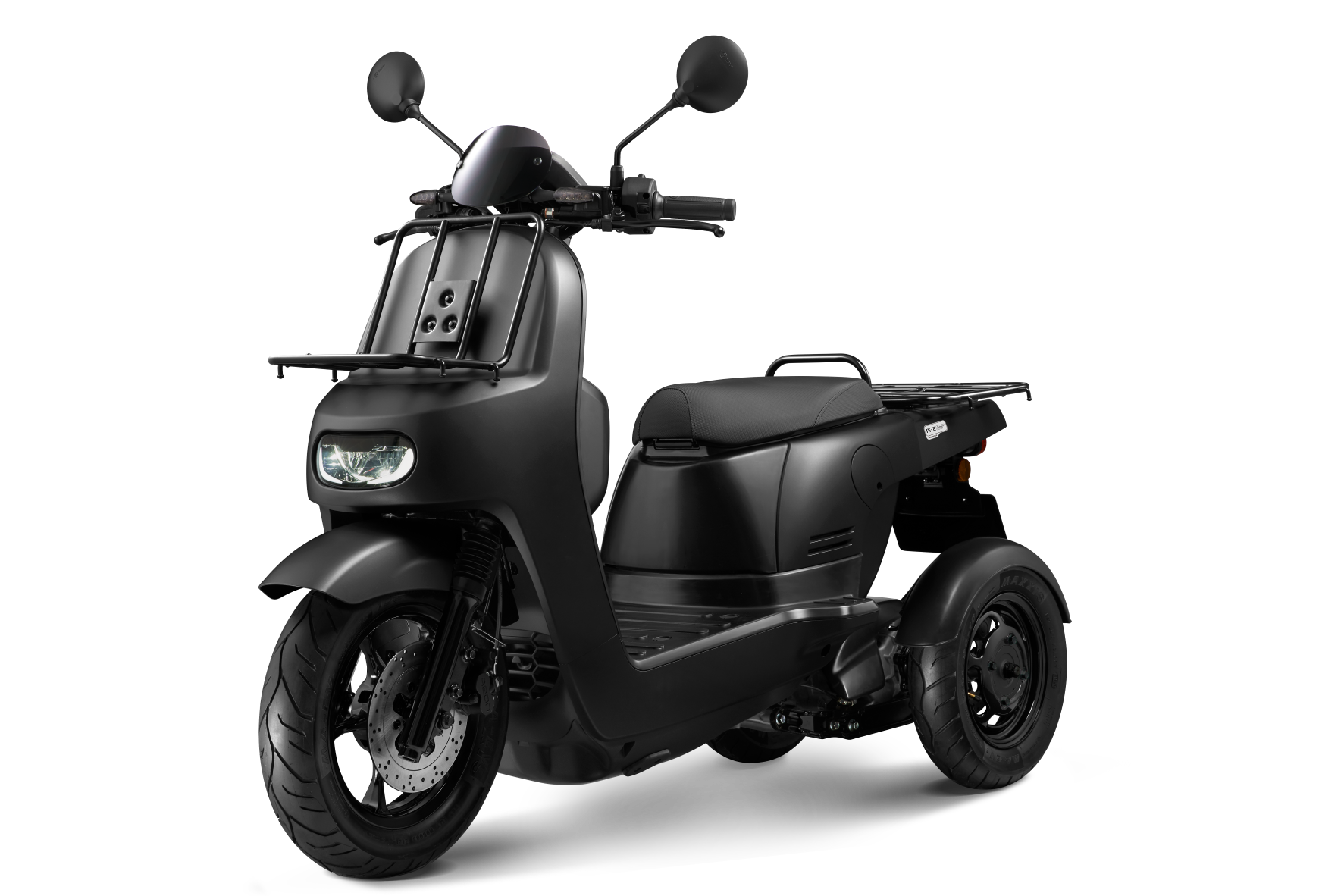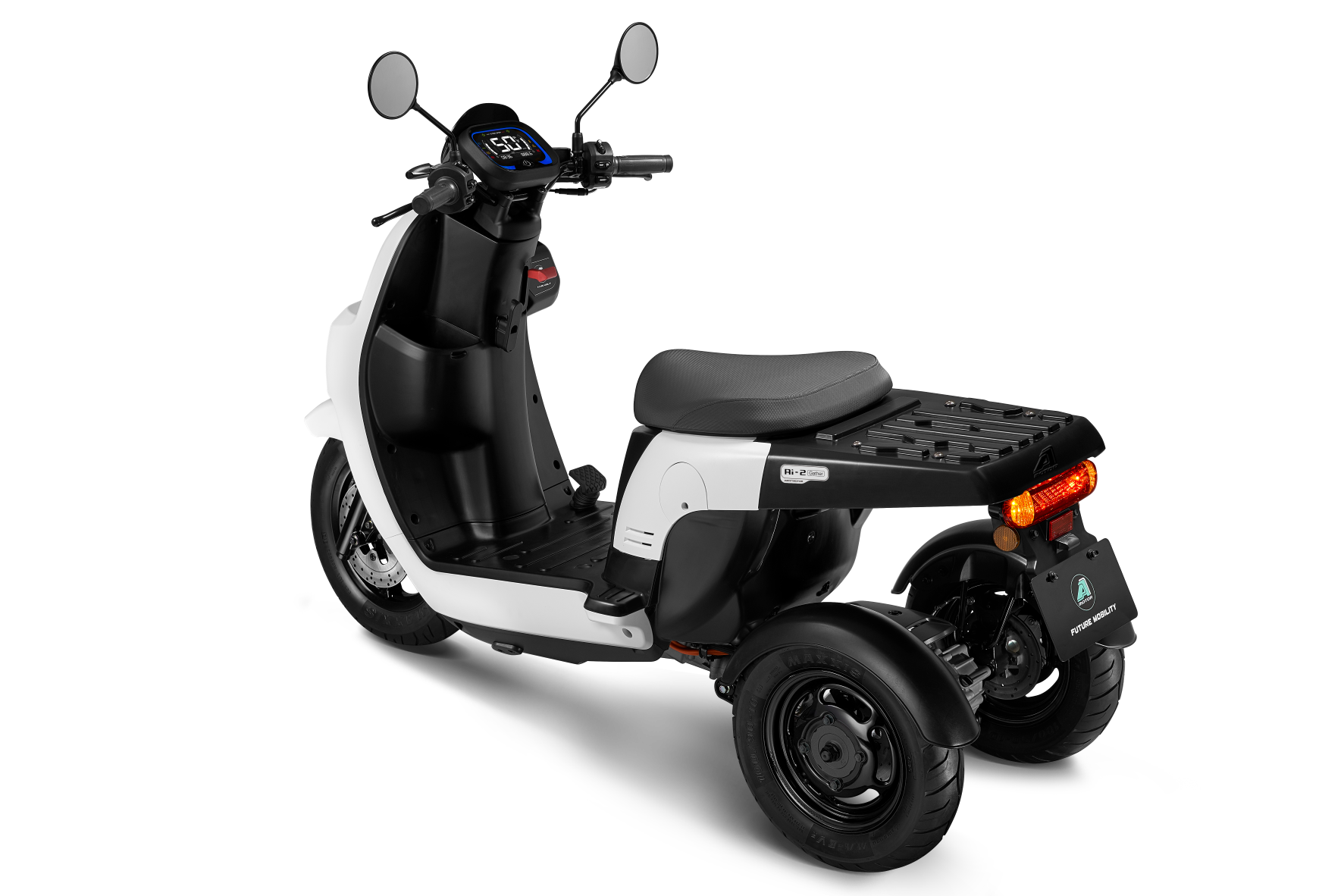 Tecnologia all'avanguardia e super performance: regalati un'esperienza di guida fluida e sicura.